_

Racism and UN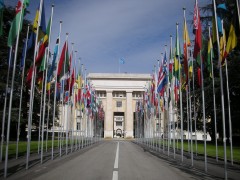 IMADR works to strengthen the international human rights protection mechanisms and promotes their effective use by those whose human rights are violated. IMADR works to link grassroots minority and indigenous groups with the UN human rights mechanisms. In particular, we focus on the two human rights bodies below.
ICERD/CERD
IMADR places special emphasis on the implementation of the International Convention on the Elimination of All Forms of Racial Discrimination (ICERD) adopted by the General Assembly in 1965. It is a legally binding international instrument that comprehensively addresses racism and racial discrimination. As of November 2013, 176 countries have ratified the Convention. Click here 

for more information about the ICERD and CERD.
■ Monitoring and Lobbying
IMADR works towards the effective implementation of the ICERD. IMADR monitors sessions of the Committee on the Elimination of Racial Discrimination (CERD) regularly, and assists civil society organizations in their lobbying activities. IMADR also utilizes other mechanisms available from the CERD in addressing racism issues. Click here

for more information about the mechanisms of the ICERD/CERD and their effective use by civil society organizations.

Click here for further information on IMADR's work on the ICERD/ CERD.
Human Rights Council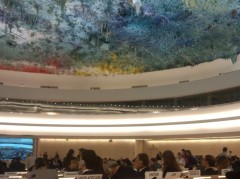 ■ Monitoring the HRC sessions
The Human Rights Council (HRC), consisting of 47 UN Member States, meets at least three times a year in Geneva and addresses a wide range of human rights issues in all parts of the world. IMADR monitors these sessions and, where relevant, distributes information about them. Visit the HRC website

■ Speaking for the Minorities
As a substantial part of our advocacy work, IMADR presents written and oral statements to the HRC while holding side events on specific issues during HRC sessions, for the purpose of calling the HRC's attention to human rights situations that IMADR is working on and urging it to take appropriate actions.

Click here for further information on IMADR's work regarding the Human Rights Council.
Details